Seamless Dock Door Scheduling with Argos Software
Optimizing Your Logistics with Real-Time Scheduling Solutions
In the logistics and warehousing industry, efficient dock door scheduling is crucial to ensure timely shipments and optimal warehouse operations. Argos Software's Dock Door Scheduling, powered by the appointment scheduling module in ABECAS Insight, offers businesses a robust solution to manage their dock door schedules seamlessly. By providing real-time insights into dock reservations and scheduling, we help businesses optimize their dock door utilization, reduce waiting times, and ensure smooth warehouse operations.
Real-time Dock Reservations
In today's fast-paced logistics environment, the ability to make real-time dock scheduling is not just a luxury, but a necessity. Argos Software recognizes this need and has developed a sophisticated system that allows businesses to book dock reservations in real-time. This ensures optimal utilization of dock doors, preventing overbooking scenarios that can lead to costly delays. By providing instant confirmation of reservations, businesses can better plan their logistics, ensuring that shipments are processed efficiently. Furthermore, real-time reservations mean that carriers and customers can adjust their schedules on-the-fly, adapting to any unforeseen changes or challenges that may arise.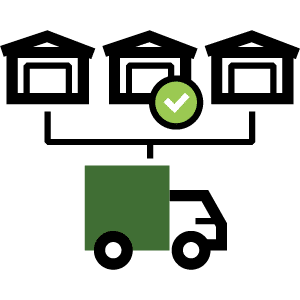 Integrated Dashboard
The heart of any effective dock scheduling system is its dashboard. Argos Software's integrated dashboard is meticulously designed to provide warehouse managers with a comprehensive, real-time view of dock door appointments. This not only ensures that they are always updated with the latest scheduling changes but also allows them to make informed decisions quickly. The dashboard is intuitive, with a user-friendly interface that displays critical information in a clear and organized manner. From viewing upcoming appointments to analyzing historical data, the dashboard is a one-stop solution for all scheduling needs.
Alerts and Notifications
Communication is key in the logistics industry. Any changes in the dock door schedule can have a ripple effect, impacting various stakeholders. Recognizing this, Argos Software's system is equipped with a robust alerts and notifications . Whether it's a change in the schedule, a delay in shipment, or any other critical update, the system ensures that relevant parties are instantly notified. These alerts can be customized based on user preferences, ensuring that they receive only the most relevant notifications. By facilitating timely communication, this minimizes potential disruptions and ensures smooth operations.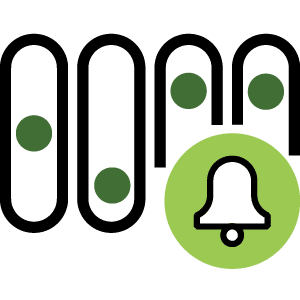 Carrier Adjustments
The dynamic nature of logistics means that plans can change at a moment's notice. Carriers might face unforeseen challenges, from traffic delays to mechanical issues, which can impact their schedules. Argos Software's system is designed with this flexibility in mind. Carriers are given the ability to make adjustments to their schedules when shipments deviate from the planned timeline. This ensures that the warehouse is always prepared for any changes, optimizing dock door utilization and ensuring timely shipments.
Optimized Scheduling Process
Efficiency is the cornerstone of any successful logistics operation. Argos Software's system is designed to optimize the scheduling process, ensuring that dock doors are not overbooked and that shipments are processed efficiently. By leveraging advanced algorithms and historical data, the system can predict peak times, identify potential conflicts, and optimize the schedule accordingly. This not only ensures smooth operations but also drives cost savings by reducing waiting times and optimizing resource allocation.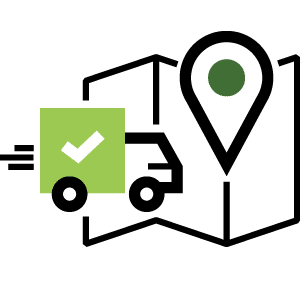 Customer Integration
In the realm of logistics, collaboration with customers is paramount. Argos Software's dock door scheduling system offers a unique feature that allows customers to book their own dock reservations. This direct integration fosters a sense of partnership and transparency between businesses and their customers. By granting customers this level of autonomy, businesses can reduce potential scheduling conflicts, ensure timely product deliveries or pickups, and enhance overall customer satisfaction. Moreover, this direct line of communication can lead to better forecasting, as businesses gain insights into their customers' logistical needs and preferences.
Customizable Views
Every warehouse manager has unique preferences when it comes to viewing scheduling data. Argos Software's system offers customizable dashboard views, allowing managers to tailor the interface to their specific needs. Whether they prefer a calendar view, a list view, or any other format, the system can adapt to their preferences. This level of customization ensures that managers have quick access to the most relevant information, enhancing decision-making and operational efficiency.
Efficient Resource Allocation
Optimal resource allocation is crucial for the smooth operation of any warehouse. Argos Software's dock scheduling ensures that dock doors, loading equipment, personnel, and other related resources are optimally allocated based on the schedule. By analyzing historical data, current reservations, and forecasted needs, the system can predict resource requirements and allocate them accordingly. This proactive approach ensures that resources are never wasted, leading to cost savings and enhanced operational efficiency.